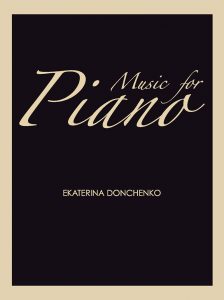 MUSIC FOR PIANO
(© 2014 Ekaterina Donchenko)
This book is the result of a great personal career as a composer and pianist Ekaterina Donchenko. It is reflected the essence of the author and her musical thoughts. Resulting in a colorfull harmony from the XXI century. Listening to this music, invites you to let y the imagination, rapidly evoquing images and picturing emotions.
This book is specially designed for those who appreciate and enjoy music, and want to spend a private moment with a unique sound and quality.

---
Related Audio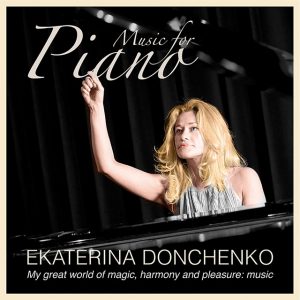 Music for Piano
(2016)