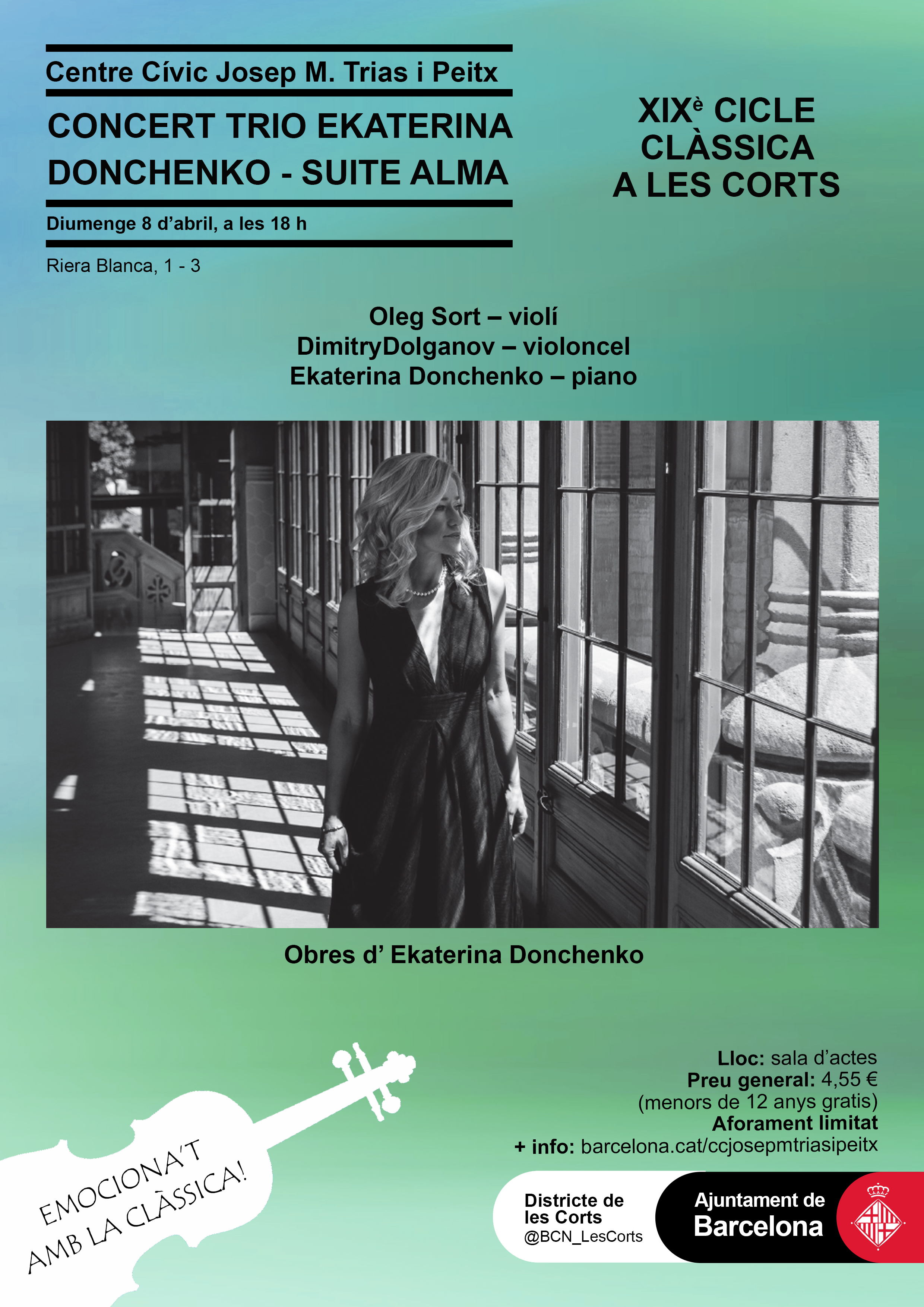 Sunday, 8 April at 06:00 p.m. 
Centre Cívic Josep M. Trias I Peitx, C/Riera Blanca, 1-3 –  location – show map 
Oleg Sort (violin),  Dimitri Dolganov (violoncello),  Ekaterina Donchenko (piano).
Works by Ekaterina Donchenko.
Entry prise: 4,55 € 
Her music can be defined as romantic music of the XXI century that came as a result of the colourful harmony of the whole century. Her compositions invoke fleeting and inspired moments of images and emotions.